Back To Blog
It is well-known that a garage door plays an important role in our lives. Not only does it have a significant impact on the exterior of our homes, but it also ensures our safety. As a result, people are continuously trying to keep their doors working properly all year-round.
1. Your door stops working effectively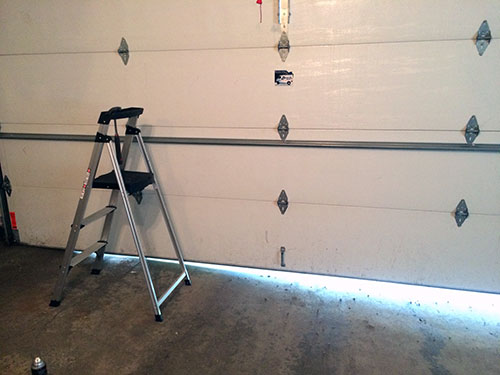 When this happens, you should do some maintenance work on your garage door. For instance, first you have to examine your garage door rollers and tracks. Supposing that any of your garage door parts are stuck, all you have to do is give them a good brushing and lubrication. When it comes to lubrication, it is recommended to use either lithium or a silicone spray. This is a simple job so you can do it yourself.
2. Your door makes very loud noises
In that event, you will have to deal with a more complex problem. Loud noises can be caused by a series of factors such as broken springs or electric panels that need to be replaced. You must contact your garage door service provider as soon as possible. Technicians at Garage Door Repair University park will provide you with same day garage door service repair.
3. A frozen garage door
This happens especially during the first months of the winter. A layer of ice will prevent the garage door from opening. In that event, you should try to remove the barrier. It is advisable to use either a heat gun or a hair dryer. You can also opt for de-icing products. However, you must try not to damage the door or its components.
4. Clean or replace broken windows
If your garage door has windows, you can clean them easily using a soft glass cloth and a mild detergent solution. In the event of broken windows, you should contact your garage door contractor the sooner the better.