Back To Our Services
If you've ever thought of having your driveway or front gate made automatic by installing a gate opener, you could be amazed at the wide variety of opener systems available today. It can actually be quite an overwhelming task having to pick the right model with the correct capabilities for your specific requirements.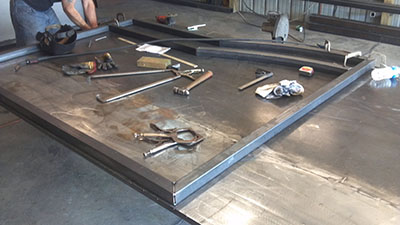 Many systems are made by impressive brand names like Elite openers or Doorking. Purchasing well-known brands often means a longer working life and increased capabilities. Some brands will design components to work exclusively with their machinery, and this can mean such designs will require experts specifically trained to repair them should they fail in future.
It is vitally important when deciding on an opener package, to ensure you are selecting equipment that is appropriately built to suit your particular needs. Many openers will vary in terms of the size of gate they can be fitted to, their strength and the weight loads they can move, as well as the type of gate they are designed to work with.
Installation is another crucial factor. Some brands will make user friendly installation guides to help owners set up their openers, but many can prove much more difficult to install properly. Electrical gate openers need to be assembled in a precise order, with each stage executed without error for the device to work perfectly.
Professional Installation
Garage Door Repair University Park offers professional gate repair services that include installation and gate opener maintenance. Count on us for any problem, from the tracks to the intercom system, and let us know if you need to have a new opener installed!
Back To Our Services